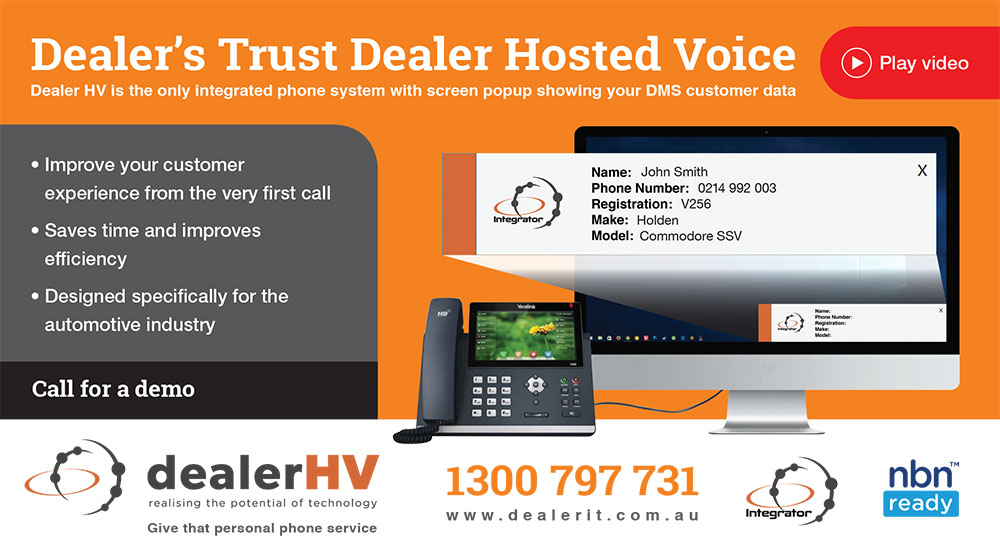 Give your customers a unique experience. Personalise every call with the new Dealer Integrator application, designed specifically for the automotive industry, which gives your customers that personal phone service.
Empower your staff to provide customers with exceptional service and support. Dealer Integrator works hand-in-hand with our hosted VOIP telephone system and your DMS system. Immediately providing a pop up screen notification on-screen of customer information. Enabling your staff to gain immediate access to your customer's information such as name, vehicle registration, make, model of vehicle and contact details.
An insightful tool for reception, sales, service, CRM department staff and anyone greeting customers over the phone and keeping records of customer enquires & personal information. Save time and personalise your customers experience by giving them the information they require without prompting.