Office 365 is cloud-based productivity, hosted by Microsoft. At its heart is Office itself - the familiar, rich Office applications customers use and love -now offered as a cloud service, so it's always up to date.
But Office 365 is also so much more. It's about bringing enterprise-grade services to organizations of all sizes, from online meetings to sharing documents to business-class email.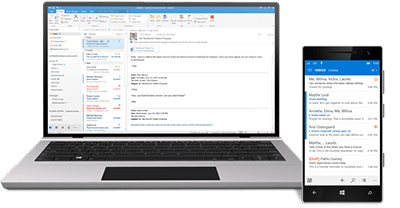 Stay connected wherever you are always up to date, wherever you access it
Office 365 syncs emails, calendars, and contact information across your devices in real time. So it's up to date, no matter what device is in your hand.
Scheduling made simple
Shared calendars let you see when people are free or busy at any time. Scheduling is easy and-as much as possible-hassle free. From anywhere.
Safeguard your mobile data
If you lose your phone, don't panic. With Office 365, you can wipe your data from it remotely to prevent unauthorized access to your information.